The duplicate button in the Job Card is one of the most useful items in Job View. It will duplicate orders with the exact same specs last time within seconds. You do have the option to update notes, such as quantity and style of the product, however the main components of the previous job will be constant. This is beneficial for clients who do orders every so often, since all the previous information, including if there were any revisions of the previous order, will be consistent.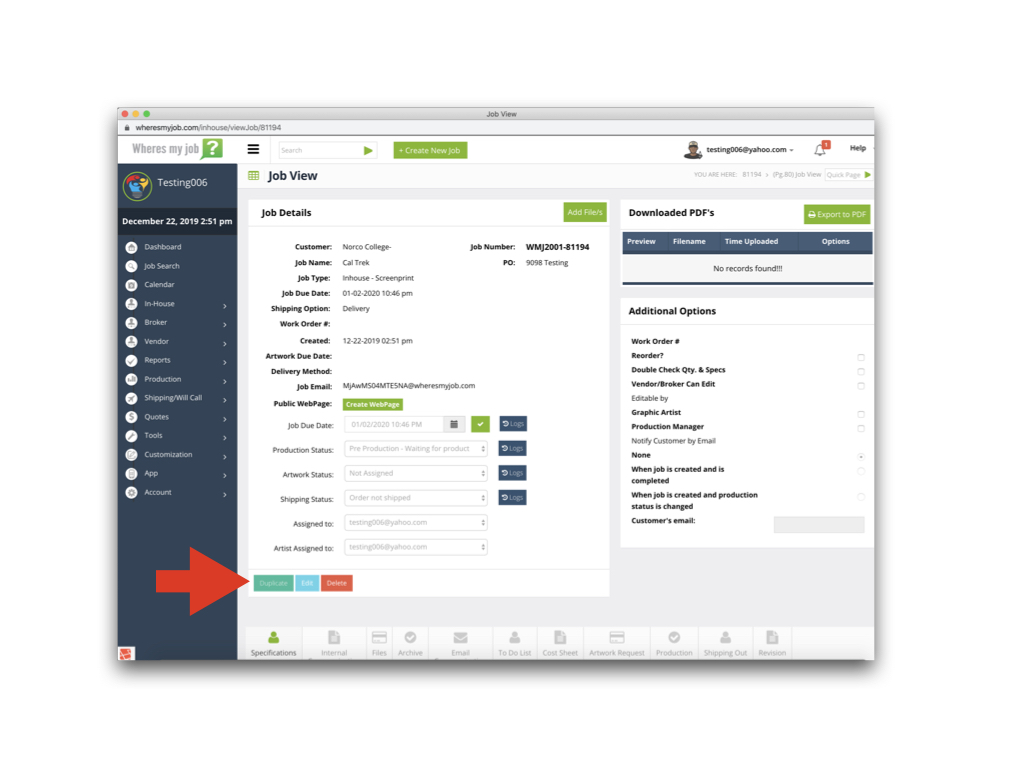 Real Word Case Scenario:
You have an order that might process once a year. Nothing really changes in the specs and easy repat. But now your wonder was it PMS 115 or PMS 116 use last time? Do you call your customer for the information you should know by now? This makes you unknowledge or at worst not caring about their job. The essence of WMJ is having that knowledge within a quick search. All digital with ease of the cloud system. You find the job, press duplicate, confirm shipping and new due date and you are done. Less than 1 minute. Off to the next job.