Welcome back, as you see we made a lot of prior to you even logging in. One of the first major changes was that we got rid of the word "SubDomain" and called it a WorkSpace. We no longer use SubDomain for each account and find that term confuses the users.
All accounts log in the same way. The login page is located in the Home Page. The user name and password is the same as it was before. You will need to put in your WorkSpace which was your old SubDomain name. If you can recall your password or WorkSpace, you can use our "Forget Password" option.
This will email the "Work Space" name and give you a password link that will let you reset your password and take you directly into your dashboard afterwards.
If you can recall your email, please contact customer service either email or call and we can get that info for you right away.
We made this cool infographic to help you if you need it.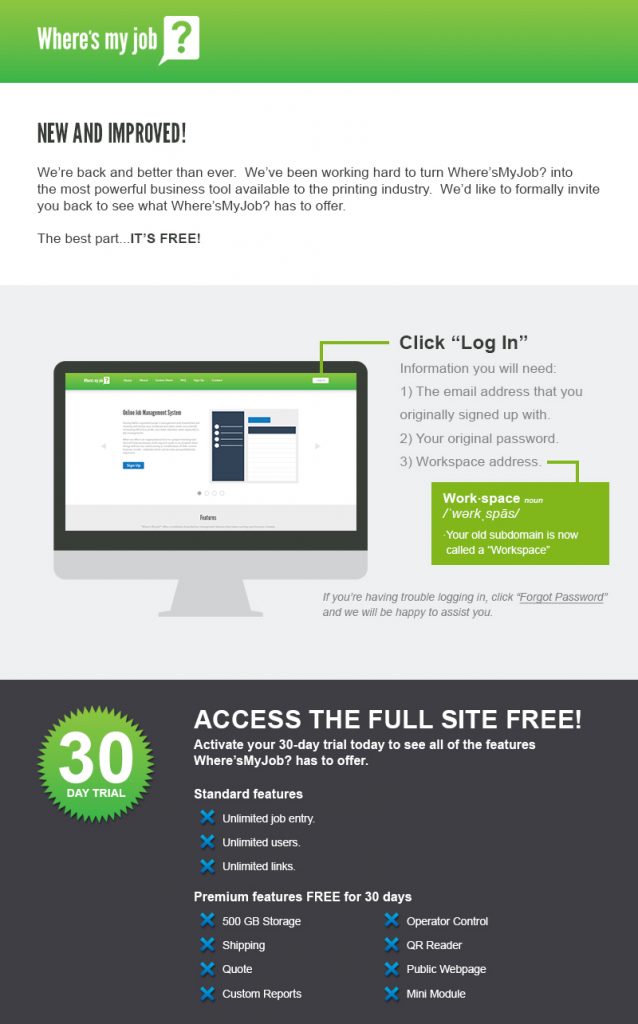 Last edit 02/02/2020 by A.G.